EXAMS EQUIPMENT
In preparation for your external exam year, please make sure you have all the equipment you will need. You are responsible for bringing your own equipment to all your exams.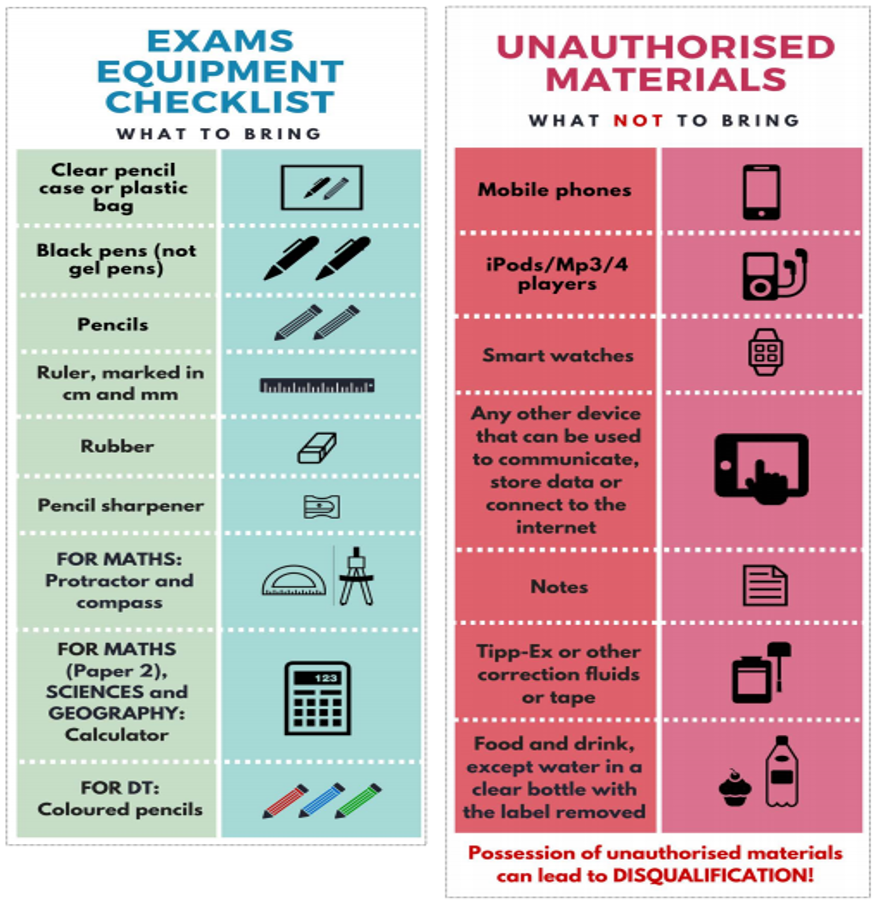 EXAMINATION REGULATIONS
All schools have to follow the JCQ (Joint Council for Qualifications) regulations for external exams. Please read the following documents carefully:
EXAM BOARD INFORMATION 
EXAM TIMETABLE
School EXAM Policies
Our Exam Entry Policy and NEA, Coursework and Projects Appeals Policy can be found on our School Policies page.
Questions?
Contact
The school's Examinations Officer is Mrs Gillman, who may be contacted via the school office.