There is plenty to consider when deciding your next step post 16. The main thing to point out is that everyone needs to be in learning until 18. This does not mean staying in school, you can opt to study or train in any of the following ways:
Studying full time in school, college or with any training provider
Working or volunteering, combined with a part-time education or training
Apprenticeship, traineeship or study programme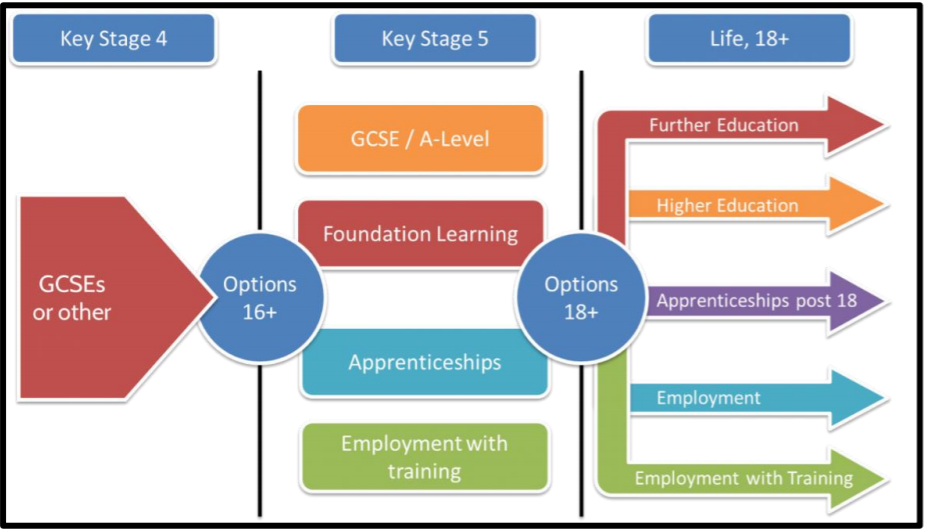 Further Education
You have three options for further education study in the UK:
School Sixth Form: This will be familiar as they operate within the secondary School and are integrated into the school structure. They offer primarily A Levels and BTEC qualifications. At Turing House the sixth form is growing but you will still be in small classes. You will be expected to get involved in wider school activities and you can apply for positions of responsibility within the school.
Sixth Form College: There are a number of highly regarded sixth form colleges in the borough of Richmond Upon Thames. These function in a similar way to school sixth forms but they are not connected to any school. They will offer a wide range of A Level and BTEC qualifications and some vocational training. Class sizes will vary according to subject.
Further Education Colleges (FE): These are again separate to schools and offer a wider range of traditional A Level, BTEC, T Levels and other vocational courses such as NVQ's (National Vocational Qualifications). They will often offer foundation courses and opportunities to resit GCSE's along side post 16 study.
Please ensure you book visits directly with the school or college on their websites to find out more.
Apprenticeships
These are an alternative to traditional learning and allow you to combine real life on the job work experience and college life. Apprenticeships are becoming increasingly sought after and you will need to apply for a place and interview. If successful you will be paid a salary whilst training and can open doors to further jobs/university in the future.
There are different levels of apprenticeships: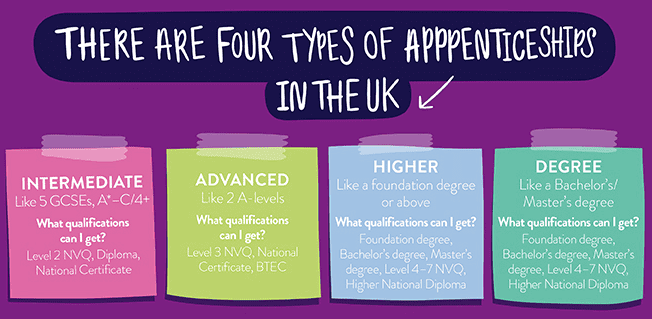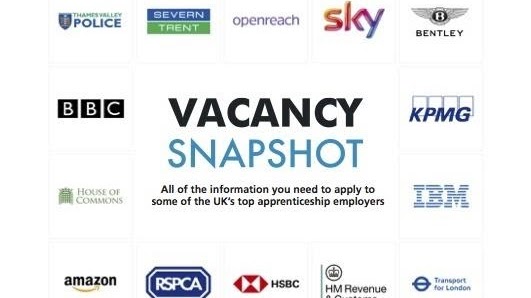 Vacancy Snapshot
T-Levels
T levels are a new technical qualification phased in from 2020. They offer an alternative to A Levels and BTEC courses, equivalent to 3 A levels they provide specific industry training, designed to develop the vocational skills required to assist students into higher study, employment or apprenticeships. The course lasts 2 years. During this time students will spend 80% of their time in the classroom learning the skills and 20% of time on an industry placement, lasting at least 45 days. This is an invaluable chance for students to put their skills into practice and for employers to get a chance to see the future talent pool.
What do I need to study T Levels?
As these are new qualifications individual colleges may set entry requirements. However they are designed to be equivalent to A Levels so entry is likely to be 5 GCSE's grades 9 - 4 with a grade 5 in the subject you wish to study.
Where could this lead?
T Levels do qualify you to go to university or you may prefer to go into the work place with your work experience gained on the course.
To find out more visit: www.tlevels.gov.uk/
Progression Routes
Below you will find a range of links to support a variety of progression routes for all students:
We do hope that these links are useful, however if you do feel that there is something additional that would provide improved or different information, please contact the school to let us know.